Shivajothi
Capsule 02 Coming Soon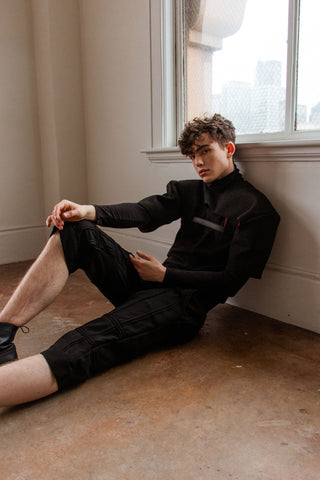 About
Shivajothi
Shivajothi is a gender inclusive design label created by Sri Lankan Canadian designer Sujitha Shivajothi. The brand is characterised by its gender-neutral approach to design, intricate detailing and its embrace of slow fashion and quality fabrics.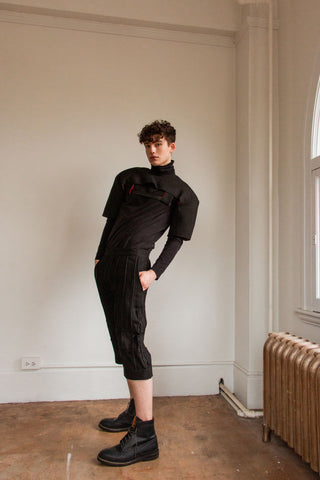 Drawn to intricate seam work, pleating and other classic tailoring techniques, designer Shivajothi respectfully attempts to weave south asian aesthetics into traditionally tailored garments. Developing compelling silhouettes and inserting a sense of femininity and flow to what has predominantly been a rigid approach to gender-neutral fashion.
Every aspect of Shivajothi's process is informed by the idea that fast fashion is not only a threat to our need for environmental stewardship, it poses a direct threat to the future of the artistic medium itself.

Products of Shivajothi are designed and handmade in Vancouver, BC, Canada.